Case Study: MaxProbe™ Enclosure
December 2014
This is the MaxProbe™ Pipeline Inspection System. This tough, IP54 enclosure was tooled and manufactured in the UK by Iota Sigma. We were selected for our cost-effective tooling strategy, our UK base, and our proven expertise.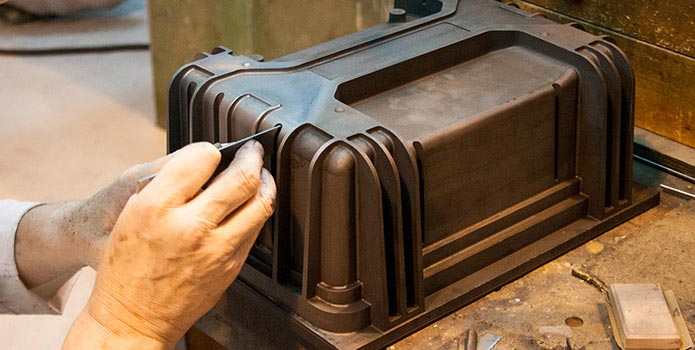 The tool-suite consists of four separate aluminium injection mould tools. To produce the deep and detailed main body of the enclosure we machined a single electrode (pictured above) to spark the tool cavity. Spark erosion, though relatively time-consuming, is much less limiting than conventional machining, meaning we're able to produce deep enclosures, maintain sharp corners and produce feature-heavy tooling without compromise.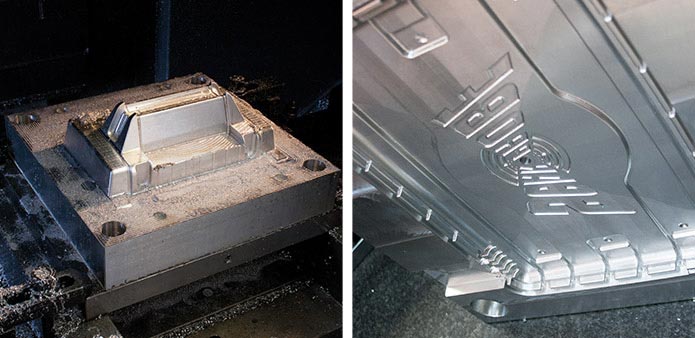 The same process was used to produce the branded lid tool (pictured above right). The simpler ancillary tools (pictured above left) used to produce the handles and shade were machined on our vertical machining centres, finished by hand and abrasion blasted to achieve a textured finish.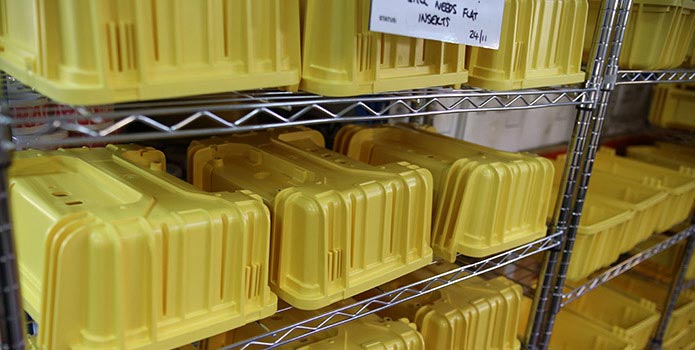 We ran tool trials to validate the parts for production. Dimensions, colours, materials and fit could be optimised and approved without any shipping delay.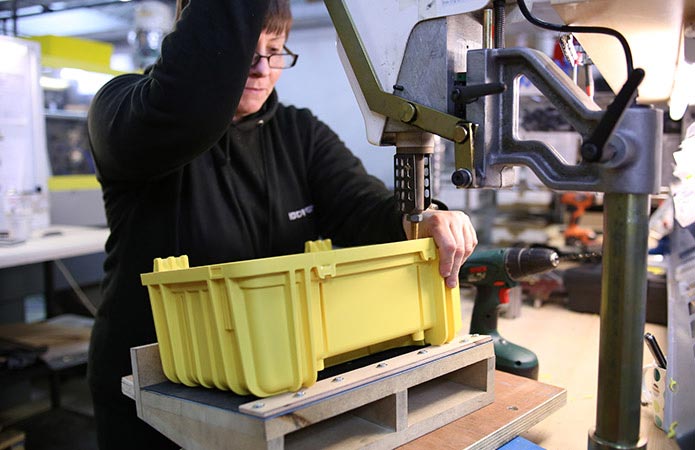 With the component parts approved, we began moulding and sub-assembly of the enclosure kits. The post-mould operations include spot-facing, drilling, machining, and inserting.
See more pictures at:  Scanprobe